The Results
2012 Golf Tournament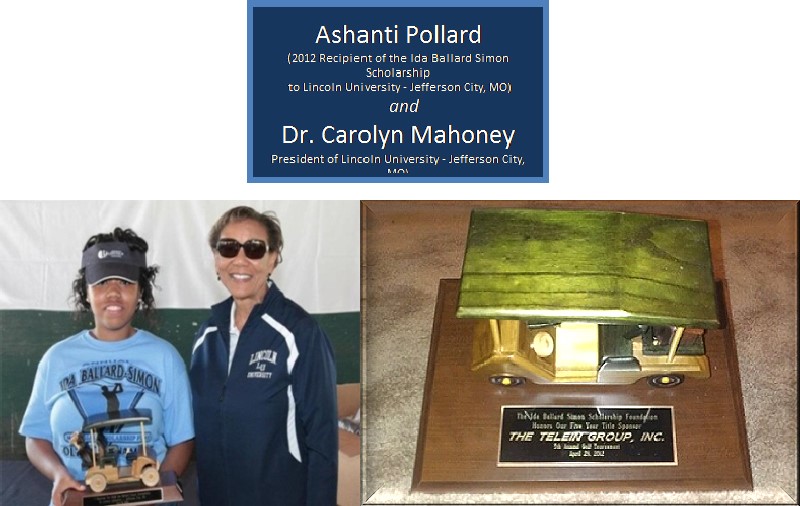 Highlights from this year's golf tournament
Golfers completed registration at the Clubhouse, enjoyed Continental Breakfast, purchased mulligan's, viewed silent auction items and purchased premium raffle tickets from 7:00 AM to 8:00 AM. 15 teams tee' d off at 8:10 AM vs. 14 teams (2011), 7 teams (2010/Rain Year), 11 teams (2009) and 8 teams (2008). Event organizers moved from the Clubhouse to the Pavilion (to start non-golfer mixer) around 8:20 AM.
Non-golfer Mixer
While enjoying the dry – but breezy weather, event organizers, volunteers, well-wishers and donors listened to music, enjoyed socializing and watching multiple teams play "Cut Throat" Spades, all while making sure that 2012 Golfers received a steady replenishment of beverages (water, soda, beer ) and snacks (hot dogs , smoke sausages and chips).
As teams returned from the course (from 12:30pm – 1:15pm), they were served bar-b-que pork shoulder, bar-b-que turkey shoulder , baked beans, pasta salad, cole slaw and more beverages for lunch.
Once all teams were in, organizers began the 2012 Golf Awards Ceremony:
Introduced guest from Lincoln University (LU) – Jefferson City, MO Dr.Carolyn Mahoney (LU President) and Bernecia Williams (LU – VP of Advancement)
Announced 2012 Event Champions: Golf Teams , Individual Golfers and Card Players (refer to page 2)
Presented Golf Cart Trophy to the 2012 Recipient of the Ida Ballard Simon Scholarship to LU
Announced Appreciation Golf Cart Trophy to Five Year Title Sponsor: The Telein Group, Inc. (Los Alamitos, California)
We trust that that each golfer walked away with pleasant memories, gifts and/or trophy(s)!
Financial Notes
100% of pledged Golf Tournament donations have been received!
All 2012 Golf Tournament expenses have been paid $5500 was presented to LU President and VP of Advancement to increase Ida's LU- Scholarship Fund Account
Know that, we love you –and – that we are humbled by the love, honor and camaraderie that you have for Ida, our family, helping others, educating children and Lincoln University – Jefferson City, MO!
Thank God for placing you in our path!!!!!