The Ida Ballard Simon Memorial Golf Tournament is only possible with your generous donations and sponsorships. With your support, we are able to provide scholarships and resources to deserving students, along with food, gifts, raffles, prizes, and more for our golf tournament participants.
Thank you for your continued help - all donations are appreciated!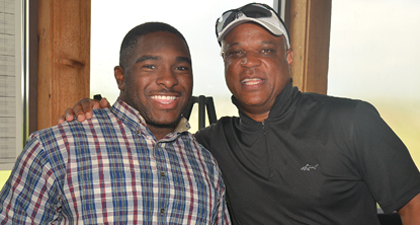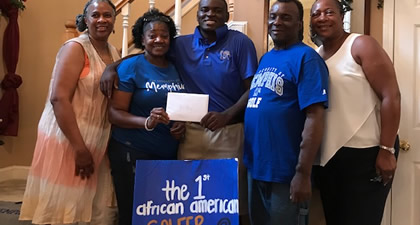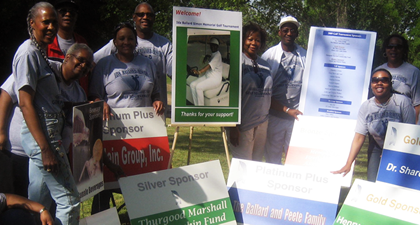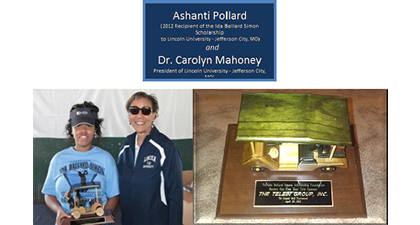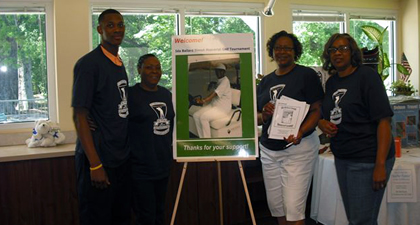 Sponsorships
Please note
All patron and advertisement orders must be accompanied with full payment.
Tournament Format:
4 Person Scramble
Each Player: $ 90.00
Each Team: $ 360.00
Please return Team Registration Forms and/or Sponsorship Opportunities by April 19, 2019
Mailing Address:
Ida Ballard Simon (IBS) Memorial Golf Tournament
PO Box 770113
Memphis, TN 38177
Title Sponsorship – $2,000

Logo on tournament's Welcome Banner
Signage at 3 Holes
Signage at 2 Holes with other sponsors and 1 Hole of choice with no other sponsor
One Full Page Ad in Souvenir Book
3 Four-Person Teams (12 golfers)

Donate Now

Platinum Plus Sponsorship – $1,500

Logo on tournament's Welcome Banner
Signage at 2 Holes
Signage at 1 Hole with other sponsors and 1 Hole of choice with no other sponsor
One Full Page Ad in Souvenir Book
2 Four-Person Teams (8 golfers)

Donate Now

Platinum Sponsorship – $1,000

Logo on tournament's Welcome Banner
Signage at 2 Holes
Signage at 1 Hole with other sponsors and 1 Hole with no other sponsor
One Full Page Ad in Souvenir Book
2 Four-Person Teams (8 golfers)

Donate Now

Gold Sponsorship – $500

Logo on tournament's Welcome Banner
Signage at 1 Hole with no other sponsor
One Full Page Ad in Souvenir Book
1 Four-Person Teams (4 golfers)

Donate Now

Silver Sponsorship – $400

Logo on tournament's Welcome Banner
Signage at 1 Hole with other sponsors
One Full Page Ad in Souvenir Book
1 Four-Person Teams (4 golfers)

Donate Now

Bronze Sponsorship – $375

Logo on tournament's Welcome Banner
Signage at 1 Hole with other sponsors
One Full Page Ad in Souvenir Book
1 Four-Person Teams (4 golfers)

Donate Now

Hole Sponsorship – $200

Logo on tournament's Welcome Banner
Signage at 1 Hole with no other sponsor
One Full Page Ad in Souvenir Book

Donate Now

VIP Plus Sponsorship – $150

Logo on tournament's Welcome Banner
One Full Page VIP Plus Sponsor Ad in Souvenir Book

Donate Now

VIP Sponsorship – $100

Logo on tournament's Welcome Banner
One Full Page VIP Sponsor Ad in Souvenir Book

Donate Now

Love One Memorial Tribute Signage – $75

Donate Now

Full Page Ad – $50

One Full Page Ad in Souvenir Book

Donate Now

Half Page Ad – $25

One Half Page Ad in Souvenir Book

Donate Now

1/3 Page Ad – $20

One 1/3 Page Ad in Souvenir Book

Donate Now

1/4 Page Ad – $15

One 1/4 Page Ad in Souvenir Book

Donate Now

Patron – $10

One ticket to attend the golf tournament

Donate Now